The World's Best Honeymoon Beach Destinations & Hotels
From the Australian coast and Ibiza's seas, to the Belize Barrier Reef and the famous Maldives, these honeymoon beach destinations are the best of the bunch
We have included third party products to help you navigate and enjoy life's biggest moments. Purchases made through links on this page may earn us a commission.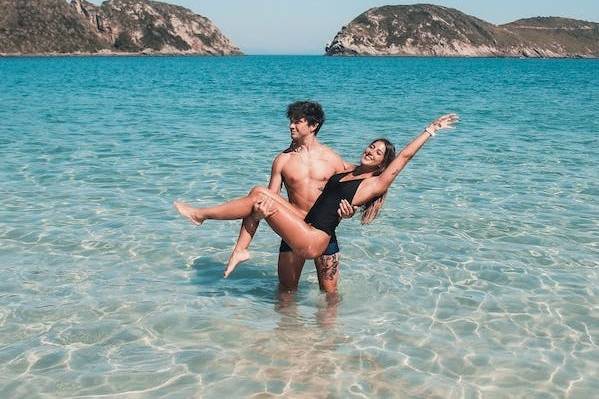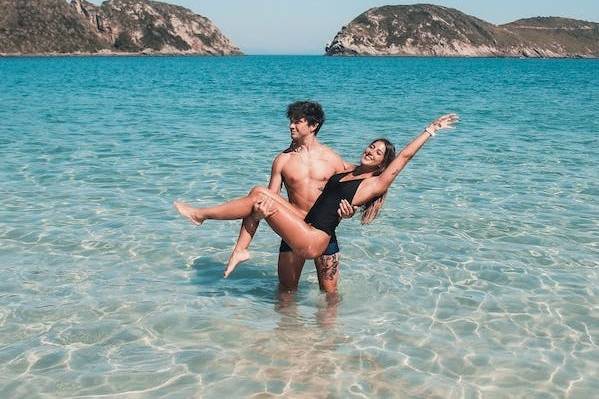 When it comes to incredible honeymoon experiences, it doesn't get better than spending your first marital holiday on one of the world's best honeymoon beaches - and we know for a fact they're popular. According to our National Wedding Survey, more than half of newlywed couples, 52% to be precise, opt for a beach honeymoon - which came as no surprise to us.
Picture this - sand between your toes, crystal clear waters, incredible scenery and a world-class honeymoon hotel. Sounds like a dream right?
The only difficulty with booking a honeymoon beach is deciding which one to go for. Don't get us wrong, having *too* many luxe honeymoon beaches to choose from is a nice problem to have, but it's still a problem either way.
So to help you find your dream beach honeymoon destination, we've rounded up the world's best honeymoon beaches for every kind of couple, with something to suit all kinds of honeymoon styles.
Whether you're after a safari and beach honeymoon which mixes adventure with relaxation, or eternal bliss and idyllic surroundings on a serene honeymoon beach, we have something to suit your style.
As well as a roundup of the best beach honeymoon destinations, we also have some exhilarating safari and beach recommendations, insight from a travel expert and some top tips on what to wear on honeymoon to a beach.
With the help of honeymoon specialist James Chapman and Hitched commerce writer Lucy Addicott, prepare to be fully educated and inspired in the world of honeymoon beach holidays.
The World's Best Honeymoon Beach Destinations
Travel counsellor and honeymoon specialist James Chapman is no stranger to advising couples on the best honeymoon beach destinations - if anyone knows where to go, it's him! Along with his recommendations and expert insight, here are some of the world's best beach honeymoon destinations and advice on where to stay.
1. Cancun, Mexico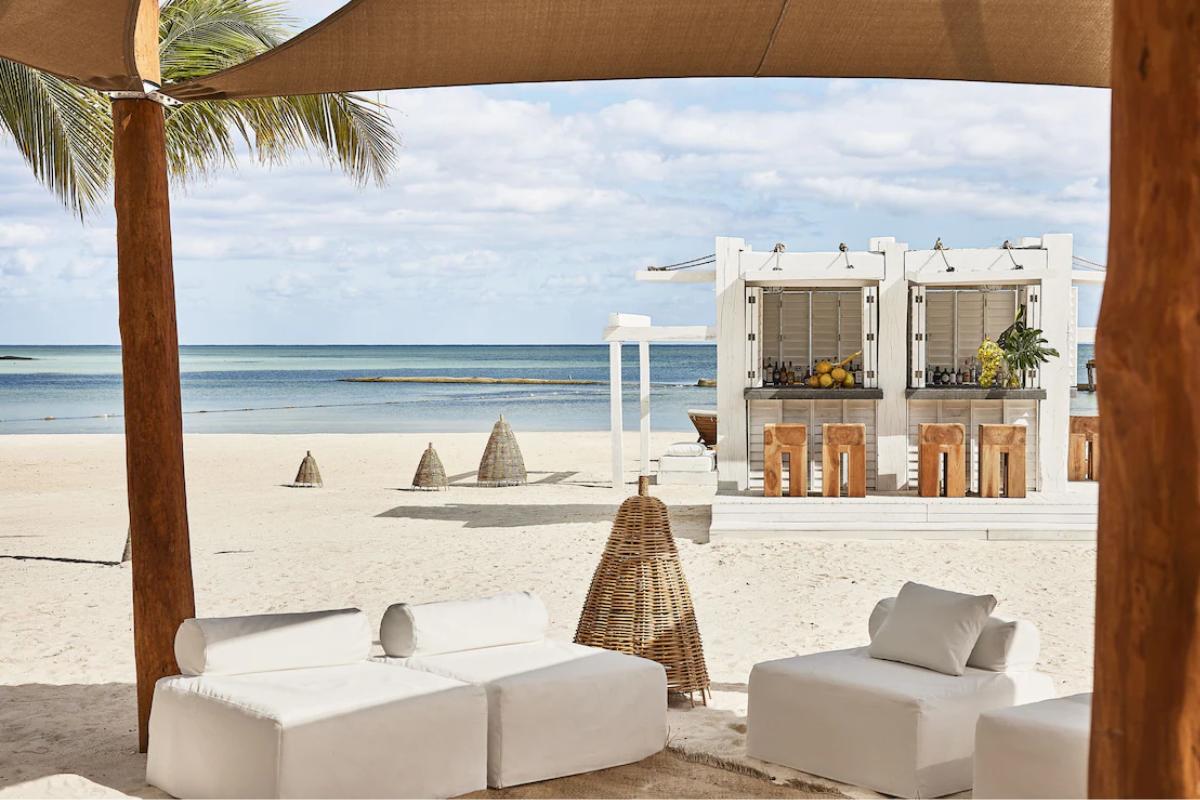 Best Honeymoon Beach For: Beach parties and nightlife
When you think of Mexico, Cancun is often the first destination that comes to mind, and for good reason too. It's home to a plethora of all-inclusive hotels, many of which are beach-front and have their own private access to stunning stretches of Mexico's shoreline.
The beach location has more than 11.6million Instagram tags, proving that it's well worthy of those honeymoon snaps.
Cancun itself is a famous resort area which is located right on the Caribbean coastline. The beaches are renowned for their white sand and pristine waters, but more so for their exciting and vibrant nightlife. If you're a couple who love to relax by day and beach party by night, this is absolutely the beach honeymoon spot for you.
For more insight into this unique destination, check out our complete Mexico honeymoon guide.
Where to Stay?
Secrets Maroma Beach Riviera - For an adults only resort with ocean view rooms
Etereo Auberge Resorts Collection - With luxurious rooms equipped with private plunge pools and sky decks
Andaz Mayakoba Hyatt - An all-inclusive with excellent private golfing facilities
2. Riviera Maya, Mexico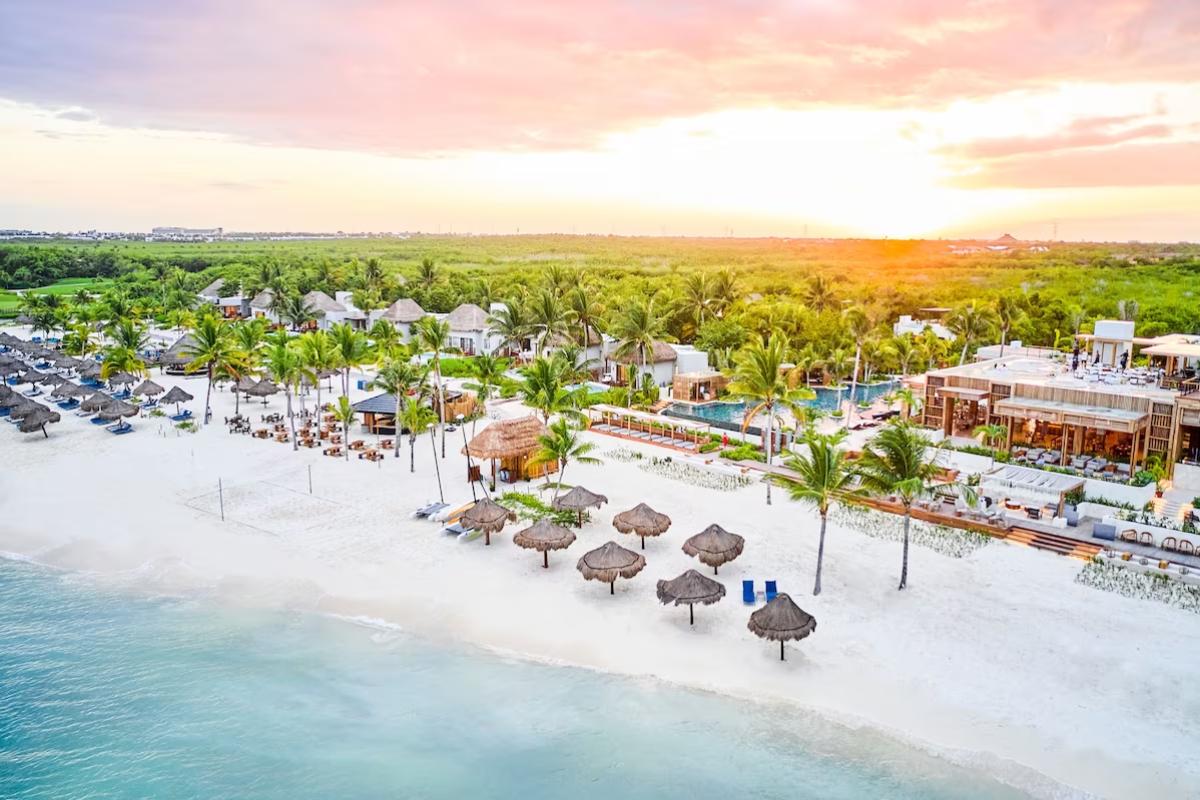 Best Honeymoon Beach For: A calm and relaxing all-inclusive feel
Speaking to Mexico's charm, James says, "Mexico is one of the top all-inclusive destinations in the world, with hotels offering ultimate luxury at affordable prices, mostly on white sand beaches and surrounded by the warm Caribbean Ocean. Because of this, it's many people's perfect honeymoon.
"If you're looking for all-inclusive hotels with great entertainment, delicious food, then it's hard to beat what's on offer in Mexico. Cancun is the most well-known resort town in Mexico, but for honeymooners who want the best beaches, relaxation, and more culture, I always recommend heading a couple of hours down the coast to Riviera Maya.
"The beaches here are world class and the area is a lot more suited to a relaxing honeymoon, compared to the party vibe in Cancun."
And with honeymoon beaches galore, in Riviera Maya you will be spoilt for choice when it comes to which one you should visit. Spot turtles at Playa Akumal, explore the historical ruins at Paradise Beach or opt for an exclusive and luxe experience at Playa Maroma.
With a stretch of Mexico's coastline that will take your breath away, the honeymoon beaches in Riviera Maya will make you want to stay there forever. And with almost 3.5million Instagram tags under its belt, it's clear that couples love this spot.
Where to Stay?
Mi Amor Colibri Boutique Hotels - Adults only with plunge pools and beach views
Fairmont Mayakoba Riviera Maya - All-inclusive beachfront resort with spa and private pools
Unico Hotel Riviera Maya - Adults only all-inclusive with ocean views and beach bars
3. Whitsundays, Australia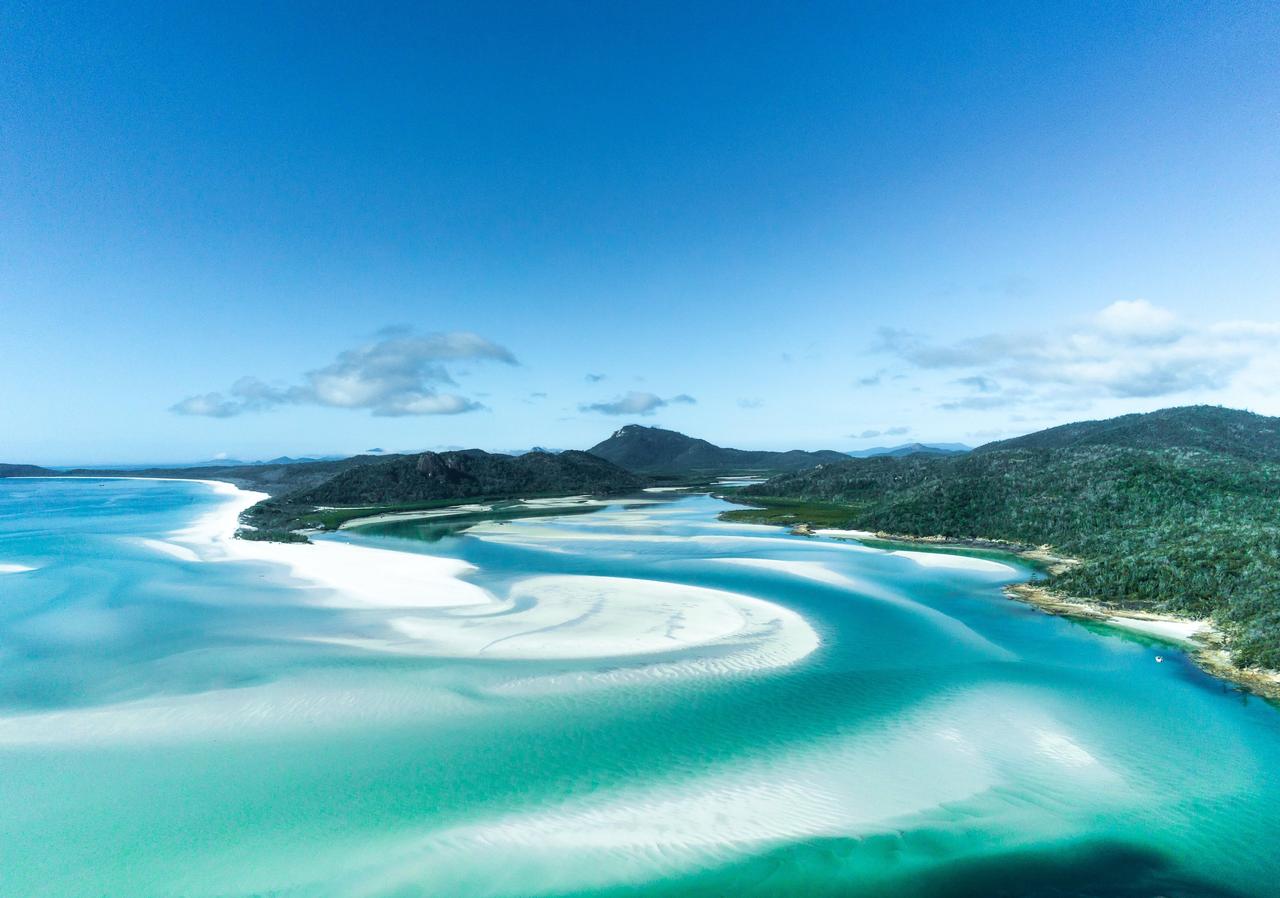 Best Honeymoon Beach For: Couples who want to surf by day and dine five-star by night
With more than 10,000 beaches to explore, it's no surprise that Australia has landed in our list of the best honeymoon beach destinations. With iconic beaches everyone knows, to lesser-known havens for couples to explore, it's a honeymoon destination that offers so much versatility and a huge selection of gorgeous beaches.
Speaking from experience, James says, "I lived in Australia for two years and was lucky enough to visit many of the top beaches in the country. From the iconic Bondi Beach in Sydney famous for surfing, to Whitehaven Beach in the Whitsundays island, which is often voted the best beach in the world!
"Australia isn't an all-inclusive honeymoon destination, but not every couple wants that, so Australia is a great place to consider if you think you would get restless spending two weeks at the same hotel, on the same beach."
Beaches like Bondi Beach are popular with tourists and party-goers, but it's spots like surf sanctuary Whitehaven Beach and Hamilton Island in the Whitsundays that really offer the luxurious honeymoon feel that most couples want.
Whitsundays Islands have a plethora of honeymoon worthy beaches, but none are quite like Whitehaven Beach which offers couples bride-white sand, crystal-clear turquoise waters and a unique inlet that makes it absolutely picture-perfect. You really do have to see it to believe it.
And it's not as well known as the others. With just over 10,000 Instagram tags, you may have just found yourself a hidden honeymoon gem to visit.
Where to Stay?
Club Wyndham Airlie Beach - For mountain views on the Airlie coastline
Iluka Luxury House - For private luxury and acres of private land on Hamilton Island
Yacht Club Marina House - For marina access and luxurious amenities on Hamilton Island
4. Khao Lak, Thailand
Best Honeymoon Beach For: Couples on a budget who want to explore serene settings for less
Explaining why Khao Lak in Thailand is one of his most recommended beach honeymoon destinations, James says, "Commonly known as the land of the smiles, with friendly locals, world famous food, tropical jungles, elephants, great value spa treatments and beautiful beaches, Thailand is a fantastic place for a honeymoon.
"Khao Lak is the main honeymoon beach destination I recommend for couples. It's only an hour north of the most well-known area Phuket, but it offers a completely different feel.
"Phuket is bustling and has a busy night life, whereas Khao Lak is a relaxed village with a 15-mile beach, which is mostly untouched apart from a handful of tranquil hotels. It's the perfect place for newlyweds to unwind and feel like they are the only people on the beach!
"Khao Lak is perfect to visit on its own, but with Koh Phi Phi (the location where The Beach starring Leonardo DiCaprio was filmed), Koh Samui and Koh Lanta all easily reachable, many people opt to visit a few different areas in Thailand which I would always recommend!"
And social media loves it here, with more than 450,000 Instagram tags of Khao Lak, you can find plenty of inspiration online for ideas on how to enjoy this honeymoon beach.
What's more, Thailand is a cheap honeymoon destination in comparison to a lot of beach locations, you get more bang for your buck here, despite the hotels and resorts feeling every bit as fabulous as their pricey counterparts.
Where to Stay?
Kalima Resort & Villas - For beach front access and a luxurious experience in Thailand
The Sarojin - Beach-front hotel resort with private jacuzzi and pool rooms
Khaolak Forest Resort - Budget friendly option with pool-access rooms
5. The Maldives
Best Honeymoon Beach For: A splurge-worthy all-inclusive honeymoon experience
Honeymoons in the Maldives are most couples number one choice, and it's no wonder why. The islands here are synonymous with luxury honeymoon experiences and the surroundings are unbeatable. Honeymoon beach destinations really don't come more exclusive, luxurious or private than the ones in the Maldives.
Adding to this, James explains, "The Maldives is my number one honeymoon destination, and having been lucky enough to visit there a few times, I truly believe it deserves to be recommended endlessly. It's one of the only places that looks better in real life than it does in pictures.
"From the moment you land in Male and walk out of the airport, you will see the most turquoise water you have ever seen. From there, your honeymoon starts by hopping on a speed boat or taking a scenic seaplane ride to your chosen island.
"There are so many islands to choose from in the Maldives, that there will always be one that's perfect for your honeymoon. Whether you're looking for adults-only, an under-water restaurant, water sports or fine dining, there is something for all tastes. The atmosphere on the islands is incredibly relaxing, and the staff will always go the extra mile to make your honeymoon feel extra special for you."
The Maldives has its fair share of Instagram tags with just over 17,000, but when honeymooning here, as James said, it's all about finding the specific island for you. So do your research!
Where to Stay?
Furaveri Maldives - With private reef residences and on-site restaurants
Gili Lankanfushi Maldives - For multi-room residences and luxury accommodation options
Kurumba Maldives - Beachfront resort with multiple restaurants and a spa
6. Belize Barrier Reef, Belize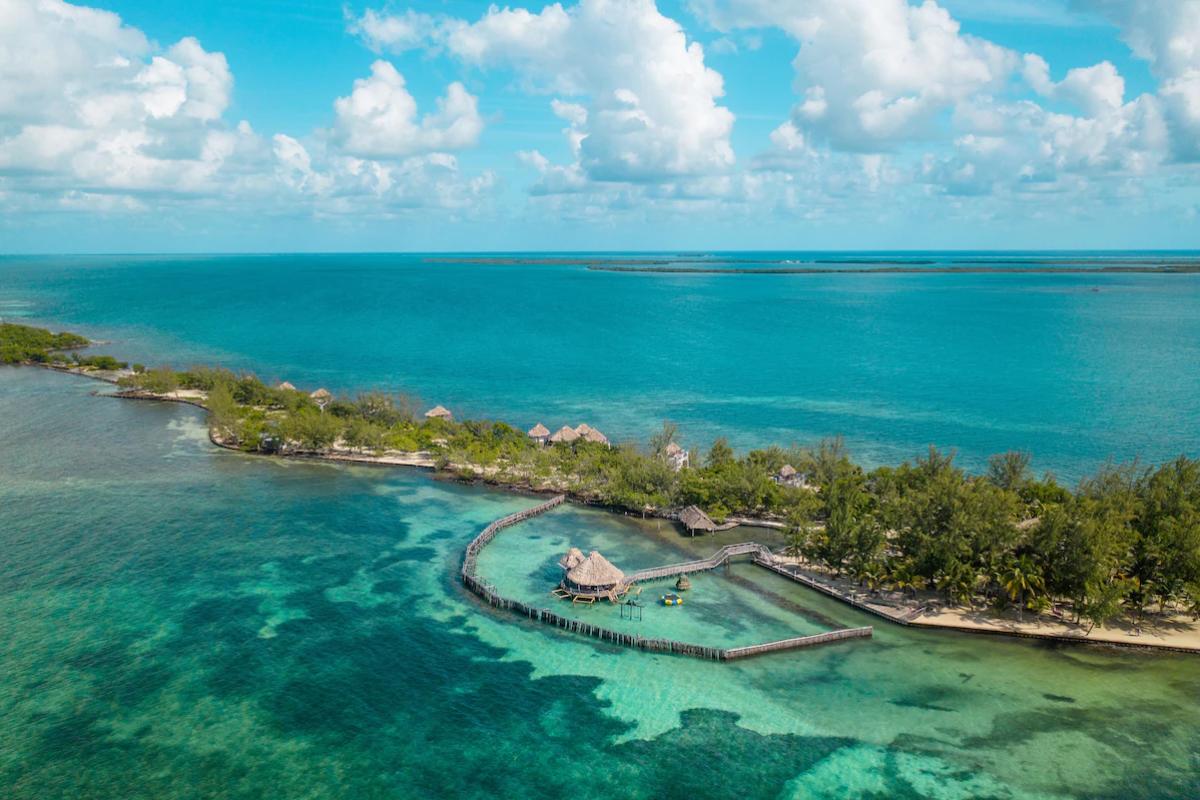 Best Honeymoon Beach For: Exploring beautiful barrier reefs and marine life
From one of the world's most popular beach honeymoon destinations, to a lesser known spot that travel experts swear by. James explains, "Belize is a great up and coming option; it has the second largest barrier reef (after Australia) and some of the best diving spots in the world! It's so good, I've actually booked my own honeymoon to Belize and Mexico this year, and I can't wait to go."
If exploring coral reefs and getting up close and personal with incredible marine life sounds like your dream honeymoon trip, this is the location for you. The Belize Barrier Reef is an area of outstanding beauty and one that should be on any explorer's bucket list. It's an incredible spot for swimming, water sports and sightseeing, with countless beaches on its shoreline.
The Belize Barrier Reef has more than 22,000 Instagram tags, which is a lot, but considering how stunning of a location it is, it's clear that this is still a spot that's pretty untapped in the world of social media and Instagram-worthy honeymoons.
Where to Stay?
Thatch Caye, a Muy'Ono Resort - Beachfront location along the Belize Barrier Reef
Shaka Caye - Beachfront cottages and villas with an on-site restaurant
King Lewey's Island Resort - Colourful boutique waterfront resort with sea swings
7. Cala Bassa, Ibiza
Best Honeymoon Beach For: Short haul beach getaway with great nightlife options
Many of these beaches feel worlds away from us here in the UK, but if you want to honeymoon in Europe and feel closer to home, you'll love hearing about what Ibiza has to offer. "A little closer to home, Ibiza is a very popular choice for honeymooners, as whilst it is famous for being the party capital of Europe, it has so much more to offer than just its nightlife," explains James.
"If you don't want a long-haul flight or are looking for a mini-moon spot before a bigger trip, Ibiza has a perfect mix of crystal-clear waters, stunning sunsets, romantic hot spots island, and most importantly fantastic weather during the summer months.
"Ibiza is a place that can cater for everyone, it's just important to make sure you book the right area, and from the UK, you could be on the honeymoon of your dreams in under three hours."
And whilst Ibiza is synonymous with partying and a vibrant nightlife, the beach resort of Cala Bassa is a retreat which offers quite the opposite. Located on the north western coast of Ibiza, Cala Bassa is a bliss honeymoon beach destination which is often referred to as the most beautiful in Ibiza.
While it feels worlds away from the buzzing nightlife, it's actually just a 15 minute drive from San Antonio, meaning you can have a blissful day on the beach, followed by a party in the evening.
Where to Stay?
Amàre Beach Hotel Ibiza - Adults only beachfront resort with in house restaurants and a spa
Can Vistabella Boutique Resort - A charming inland resort with cabanas and spa facilities
INNSiDE by Meliá Ibiza - Marina hotel with water sport facilities and a poolside bar
The Best Safari & Beach Honeymoon Destinations
For couples who want to combine their beach honeymoon with a unique experience, it's worth considering some of the best safari and beach honeymoon holidays.
8. South Africa & Mauritius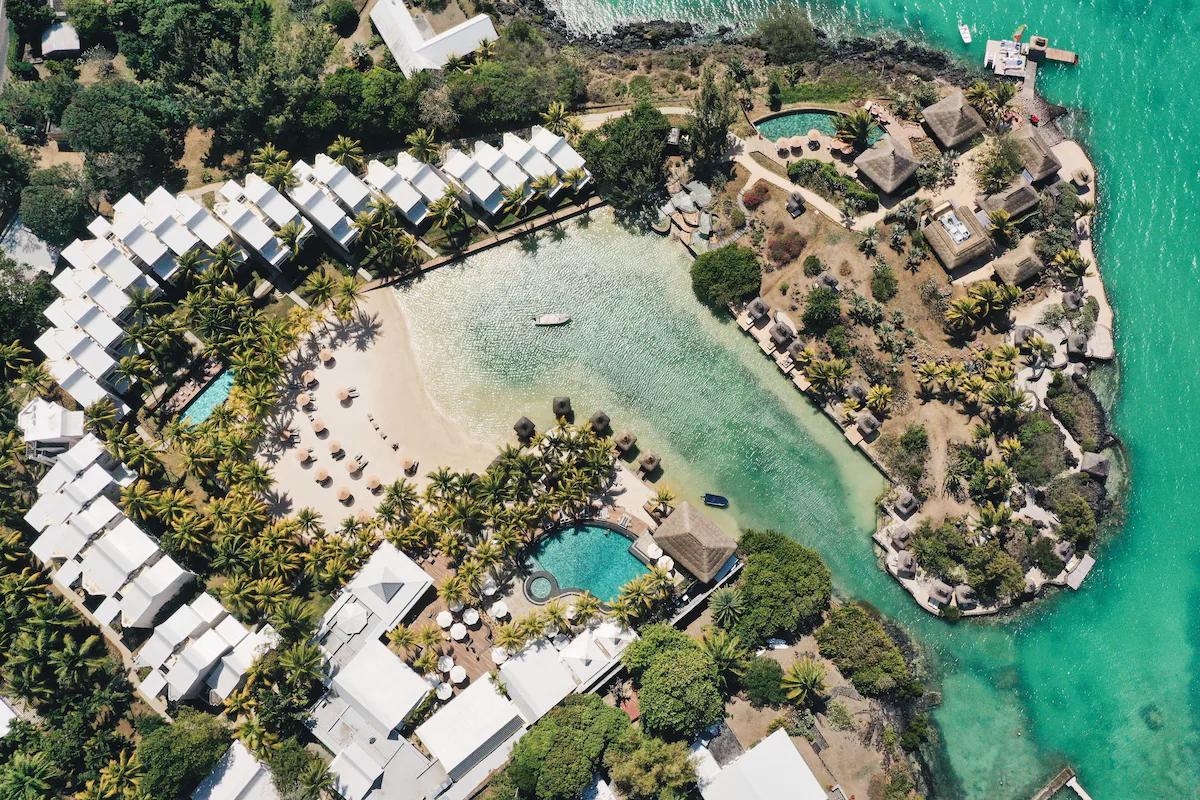 Best Honeymoon Beach For: Pairing action and adventure with serene surroundings
South African safaris are renowned as some of the best in the world, offering couples the opportunity to see a range of incredibly rare species in their natural habitat. Pairing South Africa and the Indian Ocean is popular amongst couples who want a safari and beach honeymoon, and there are very few places that have beaches as serene as Mauritius.
It takes just under four hours to fly from Johannesburg to Mauritius and it's worth every second of travel. The choice of honeymoon beaches here is to die for and some of our favourites include Tamarin Beach - also known as the black sand beach, Flic En Flac Beach - which gives a lagoon feel, and Poudre D'or Beach - a natural reserve where you can observe wildlife at its finest.
Sparked your interest with this style of holiday? If so, be sure to read up on our safari honeymoon guide - it has everything you need to know about prices, packages and some totally unique safari locations you never knew existed!
Where to Stay?
Maradiva Villas Resort & Spa - A luxury resort with east reach to Flic en Flac Beach
Sands Suites Resort & Spa - A beachfront resort walking distance from Tamarin Bay
Paradise Cove Boutique Hotel - Adults only hotel with private beach and cove access
9. Tanzania & Zanzibar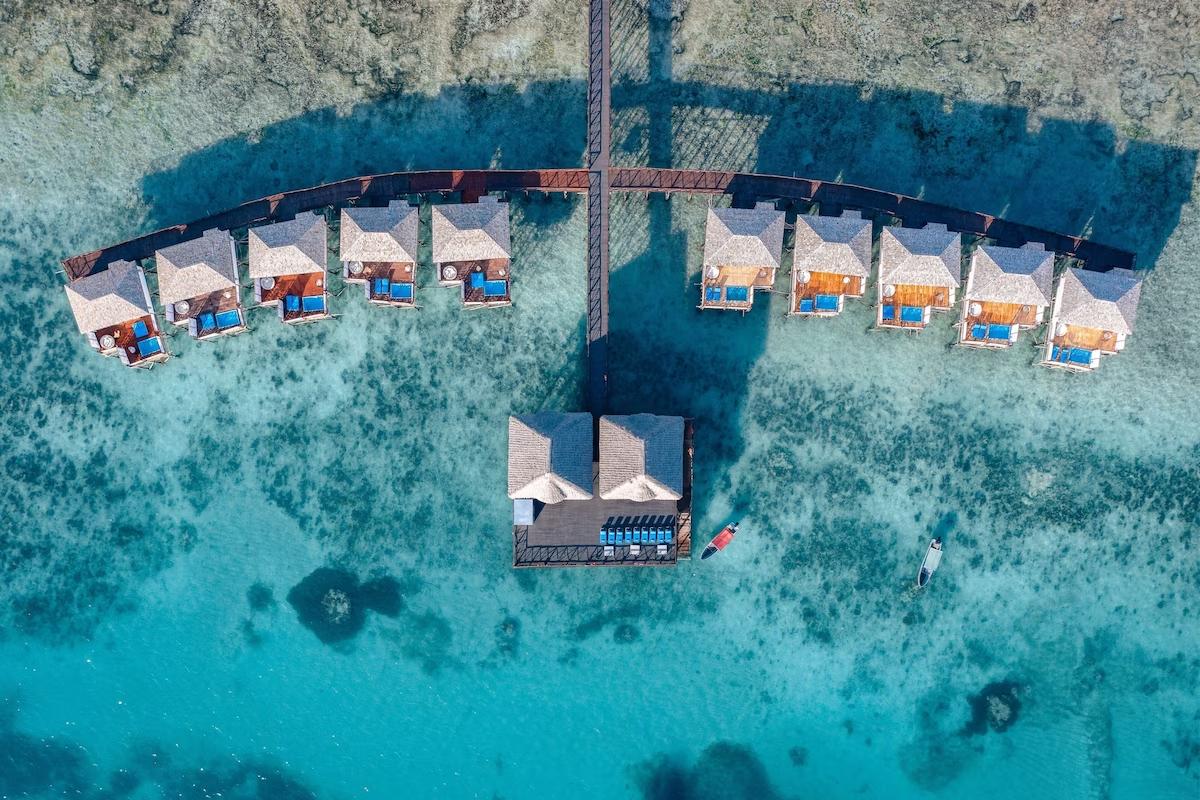 Best Honeymoon Beach For: Island hopping and exploring turquoise oceans
For a safari and beach honeymoon destination that gives you everything in one, we'd recommend heading to Tanzania and Zanzibar. For the safari leg of your honeymoon, Tanzania is a great African country to consider.
It's often dubbed as one of the most 'classic' safari experiences, with a range of animal sightseeing locations such as the Ngorongoro Conservation and both the Tarangire and Serengeti National Parks. Here you can expect to see breeds of wildebeest, zebra and gazelles on your expeditions.
And the best thing about Tanzania is that you don't have to travel very far to reach one of the world's best honeymoon beach destinations. Just a 15-minute flight or two hour ferry ride away is Unguja, often referred to as Zanzibar Island.
Though small in size, Zanzibar boasts 25 picture-perfect honeymoon beaches, all equipped with warm crystal waters, white sand and a relaxed easy-going vibe perfect to help you de-stress.
Though they're all stunning, the best beaches in Zanzibar can be found on the south coast. Kizimkazi beach is a spot you're almost guaranteed to see dolphins, and Bwejuu is an isolated beach perfect for rest and relaxation, while Paje beach is perfect for thrill-seekers who want to enjoy water sports activities.
Where to Stay?
Le Mersenne Zanzibar, Autograph Collection - Get a luxurious Maldives vibe on an African island
Fruit & Spice Wellness Resort - A beachfront resort with direct beach access and private pools
Spice Island Hotel & Resort - Beach-front hotel in Paje with on-site restaurants and bars
What to Pack & Wear on Honeymoon to a Beach?
Honeymoon beaches are scenic and relaxing, but to enjoy your break properly, you need to make sure you've packed the essentials. Hitched commerce writer and shopping expert, Lucy Addicott, knows a thing or two about honeymoon shopping. Here, she shares her top tips for what to wear on a beach honeymoon and the essentials you need in your suitcase.
Mix & Match Swimwear
"It's safe to assume that, on a beach honeymoon, you'll likely spend the majority of your day time in swimwear," says Lucy. "When it comes to choosing your honeymoon swimwear, whether it's bikinis, all-in-ones or shorts, try to choose things that can be worn interchangeably. Think Tan France's 'capsule wardrobe' and stick to colour palettes or patterns that work well when mixed and matched."
Cover Ups & Resort Wear
As well as your swimwear, it's also important to consider colour palettes for your cover ups and over-clothes as well. Lucy advises, "The same rules apply for cover ups and beach wear - to avoid splurging loads on a different overshirt or beach dress for each day, choose one or two that go with all of your swimwear choices so you can pair them with everything you've brought."
We love the Tan France advice - and if you're not sure what a capsule wardrobe is, get googling - it'll change your life. Packing coverups and over clothes are essential for a beach honeymoon for a number of reasons.
Firstly, not everyone wants to wear just their swimwear around the resort all day long, but if you're planning to go straight from the beach to a restaurant for breakfast, lunch or dinner, you'll often find that a lot of them have dress codes which require you to wear something over your swimwear. And let's not forget the benefits of having a cover up if your skin gets a little burnt.
Familiar Footwear
Thanks to the glorious British weather, many of us aren't used to wearing flip flops and sandals for days on end, and because of that, Lucy advises wearing brands you know you're going to be comfortable in.
She says, "Anyone else spend the first few weeks of summer breaking in their Birkenstocks, again? Or buying gel for those flipflop blisters? Yep, we've all been there. Because of this, stick to footwear brands you're familiar with or wear shoes that you've broken in. The last thing you need is painful feet whilst on honeymoon.
"I'd also recommend packing a few different styles to avoid the same thong-style tan marks on your feet."
Long Sleeves & Cosies
You may think we're bonkers suggesting you pack long sleeves and some cosy cardis for your beach honeymoon, but trust us, this is *not* our first rodeo. And Lucy agrees, "Whilst your days will be spent in the beaming sun with very little on, evenings in some beach honeymoon destinations can be a little breezy.
"People often forget to pack a cardigan or light jacket and it's a rookie error. All you need is one or two - and you could even wear it to travel if you're trying to save space in your luggage. Even if you're traveling to a honeymoon beach in Thailand or the Maldives where the evenings are just as hot as the days, you'll be sitting in refreshingly air-conditioned restaurants that can get chilly, too."
Special Outfits
Beach honeymoons aren't your average holiday, so you'll want to pack at least one or two special outfits if you're planning any ultra-romantic dinners or evenings out, and Lucy agrees. "Having researched and written a whole article on honeymoon dresses and outfits, you'll no doubt be spoilt for choice when it comes to choosing a few special fits for the trip.
"Many couples opt for a few white outfits to pay homage to their recent nuptials, but you if your days of wearing white are behind you, you can pick something brighter and bolder to celebrate in."
Your Tried & Tested
Of course, new honeymoon outfits are absolutely something to add to your beach honeymoon shopping list. But with that in mind, it's important to remember you don't need to buy an entirely new wardrobe for your beach honeymoon. In fact, we'd recommend ensuring you pack some of your 'tried and tested' wardrobe staples that you've worn to death.
Everyone loves their go-tos - your wardrobe would be nothing without them!
Sun-Friendly Cosmetics
It's not just clothes that you need to think about - your cosmetics bag may not be completely beach friendly.
Lucy has some essentials you'll need, "No one should go on a beach honeymoon without plenty of SPF, it's a non-negotiable in my eyes. If you're someone who wears foundation on a daily basis, consider getting a lighter foundation with less coverage so you don't smother your skin with anything too heavy. You may even want to buy a BB cream or tinted moisturiser for an even lighter feel."
Speaking of moisturiser, that's another essential cosmetic to pack for a beach honeymoon. Keeping your skin hydrated not only makes it look glowing, but it'll also soothe it from the heat and make that glorious tan last longer.
For more dos and don'ts when it comes to your honeymoon, check out our edit on the important mistakes to avoid when planning a honeymoon, as well as our complete honeymoon packing checklist to ensure you don't leave anything important behind.